A popular emerging trend: Yearbook digitization
Many Schools and universities throughout the USA are utilizing Bound Book Scanning's non-destructive book scanning services to digitize their collection of all prior years' yearbooks
Why digitize your previous yearbooks?
Posting high-quality scans of previous yearbooks on your school's website is an innovative and exciting way to build your schools reputation, impress prospective donors, and reconnect with alumni. You will also have the ability to provide digital copies and reprints for alumni requests and class reunion projects
Why choose our company for your yearbook digitization project?
Formerly the exclusive yearbook scanning service provider for the classmates network, SchoolFeed.com, an affiliate of ClassMates.com, BBS has extensive experience in the
yearbook digitization field.
You can use our service with the highest confidence knowing that your yearbook digitization project will be executed to your complete satisfaction.
Your security is important to us. Your yearbook scans are exclusively for your school's
utilization; we never resell or use the files in any other way.
What does the non-destructive book scanning process entail?
You package your school's yearbook collection and ship them to our facility New York-based
We scan your books page-by-page using overhead camera equipment, via a process that is gentle for even old and fragile volumes.
We process the images to top-quality, high-resolution output in your preference of PDF format, JPEGs or TIFFs.
All PDF formats are fully searchable via our unique image processing run by premium Optical Character Recognition software.
All final files are emailed to you for review via download link.
Once your satisfaction is confirmed, we return your yearbooks intact and in perfect condition.


What is your price for this service?
A low rate of $34.00 per complete book – guaranteed lowest price in the US!
References of enthusiastic and satisfied schools who have used our service, are available upon request.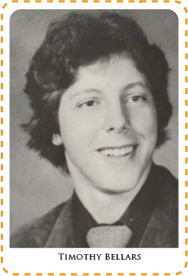 Perfect for reunion-planning, slideshow assembly, or personalized alumni promotional gifts, BBS is pleased to offer our unique, highly-in-demand service to turn those spreads of senior photos into individually labeled JPEG files.
Each senior photo will be neatly cropped out of the main page and correctly titled with the student's name.All senior photos per yearbook will be sent to you in zipped folders labeled by the year of graduation.
Our photo cropping rates are $.40 per photo. That means that if you have 100 graduating seniors in a particular year, the price would be $40 for photo cropping for that book.
This service is an addition to our standard yearbook scanning rate. You do not need to order this service for your school's entire yearbook collection; you can select specific yearbooks for this service. However we do not accept orders of partial photo cropping per individual yearbook
Yearbook Reprints