Client Testimonials – Bound Book Scanning – Destructive and Non-Destructive Scanning Services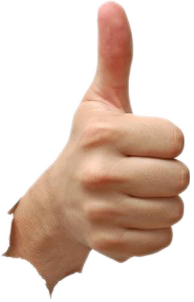 What a great job you did! Those books
are so rare that no library has a copy. The books were damaged by Sandy
as a result of a flood in the warehouse. You were able to save them.
Thanks.

Sirs:
I have reviewed the file and found the results to be very good.
Thank you the very nice job and extra attention given to this scan.  While most of the book was in B&W, the were a number of color images and the technician was attentive and took a color scan of those page.  Overall, I am quite satisfied.  I will be very happy for you to do additional work for me in the near future.
Sincerely,
Carl S.


Dear Shevy,
I just received the files of my book today and I am absolutely blown away by the quality of your work. I imagined there'd be about 70% accuracy and that I'd have to do a lot of work to get the file usable, but the quality is so excellent I can start working on it straight away. I'm thrilled, and really happy to write you a testimonial.
Best wishes
Rosie

I had used a different service to convert four other books. The people involved were pleasant and helpful… but they took weeks longer than you to make the conversions, and charged so much that it truly wasn't cost-efficient. So, thanks for an excellent program and support.
Sandra Marton, author

I am very pleased with the service you have provided. I will definitely be back when I have more books to process and I will certainly be referring everyone else to Bound Book Scanning. I really appreciate all the extra effort that went into making sure these were all working properly. Thank you.
Matthew Thompson, Danbury CT, Student

I just wanted to thank you for your excellent work scanning this
book. The quality of your scans and your service is very high and having a copy of this very inaccessible book means a lot to my mother and her family. Thank You.
Bryce

….I look forward to working with you to get more of these converted and the society members are thrilled to see such high qualtiy preservation of the works they created over the years.  Many of them are advanced in age and it is very comforting to them to know that these publications will now have a rejuvenated life and exposure in digital media rather than slowly rotting away in a cabinet somewhere.

….We are currently transitioning our peer-reviewed journal to our new website, but don't have electronic copies of our oldest volumes.  I sent a few test books to Bound Book Scanning and a few other services, and we all agree that Bound Book Scanning produced the best result and value.

From our Business Yelp! Page
Name: David L.
Location: Sarasota, FL
The folks at Bound Book Scanning did a very good job on a multiple text scanning project. The quality of the scans (both PDF and Word) was very good, especially considering that some of the older texts were not up to current publishing standards. The turnaround time averaged nearly one book per business day.

This is a very valuable service that has allowed us to preserve a number of old, out-of-print books and to make any text suitable for e-readers.

From our Business Yelp! Page
Name: Jason Y.
Location: Sunderland, United Kingdom
Second time I use these guys. They're awesome!

WHAT I ASKED THEM TO DO: I first sent them a 1,200-page book (bigger than A4, small fonts) to scan via destructive scanning. The process was quick (I had the eBook within a week or so of it having arrived at their offices) and the scanning was flawless.

About 6 months later I asked them to scan another book of the same size and number of pages, and the book was in worse condition than the first (and in Portuguese). The eBook was once again perfect after they fixed a few issues with the OCR configuration!

HOW THEY DID IT: they produced a Word document, a PDF, and a Kindle format eBook as per my request. There were a few mistakes on the second book because they had selected Spanish as the language, instead of Portuguese… So a few characters weren't recognized. However, once I emailed them and told them what had happened they immediately got to work again and produced a new version of the eBook with the right target language settings.

WOULD I USE THEM AGAIN?: absolutely yes! And I'm already putting together the list of three books that I need them to scan.

EXTRAS: they also offered to add the reference links on the books (over 2,000 references!!!) so that I could click on them on my Kindle to see the reference at the back of the book (there were over 180 pages of referenced material). I didn't need this, but it's nice to know that they can do it for a bit extra on top of the cost. I will definitely take them up on that offer next time I need a fully-referenced eBook produced.

From our Business Yelp! Page
Name: Scarlet G.
Location: Monsey, NY
Thank you so much for great service! I am so excited to have my cookbook available for ebook distribution, you did a phenomenal job with the layout even though it was very complicated with many graphics and charts.

It took a little longer then expected but I understand it was due to the extra formatting work, and it was definitely worth the wait.

From our Business Yelp! Page
Name: Sarah L.
Location: Madison, WI
BBS scanned about 40 books that we had shipped to them, with the extra pdf detailing for print on demand. The work was excellent, and the staff was very responsive to special requests. They alerted us when they found marks or other problems on pages, which was important since we are reprinting the books. I second everything that Rahima S. has already said.

From our Business Yelp! Page
Name: Luis C.
Location: Urbana, IL
My wife and I are very happy with the prompt and professional service of the Bound Book Scanning group. We will definitely used them again when needed. Luis Cuza.

From our Business Yelp! Page
Name: Jen D.
Location: Vineyard Haven, MA
I was very satisfied with the services offered. As a first time, self publisher I had no idea of the services available. I am very proud of my own accomplishment and am glad I could get done what I needed without destroying the original book. Now I am all set to do another print run when I have the extra cash.

Thank you for such a pleasurable experience.

From our Business Yelp! Page
Name: Stephanie K.
Location: Vershire, VT
Thanks loads guys, job well done! Will be back soon with more.

From our Business Yelp! Page
Name: Paul B.
Location: Hudson, WI
Mark and his staff have been, and continue to be as helpful as possible.

As a person with very limited technological expertise or experience in the book publishing arena, I was consistently given the information and service needed to deliver a top-flight manuscript for e-book construction.

They are great!

From our Business Yelp! Page
Name: Chavy A.
Location: Paterson, NJ
As an avid reader and book collector, I was pretty nervous to send my books to Bound Book Scanning, as I wasn't sure I will A. Be happy with the results and B. Get the books back in the condition I sent them. But being a bit desperate to digitize several of my old volumes, I decided to go for it. Boy am I glad I did! The service, knowledge and experience they displayed was beyond superior. The end result was a perfect e-book in my kindle. I already used them for several additional projects. Can't praise them enough. Quick advice: Try them. You'll be glad you did!

From our Business Yelp! Page
Name: JoAnn R.
Location: Lacey, WA
After receiving rights back to some of my older novels, I thought I'd just retype them. Which was taking forever and a waste of time. But I'd had so many friends who'd had problems with scanning companies, I remained hesitant. Then a writer friend told me about Bound Book Scanning. She also sent me a file they'd done for her that looked wonderful.

So, I sent them two books as a trial. One I had to send used from Amazon, because I no longer had a copy. In a surprisingly short time I received both PDF and Word files. I was so impressed with their speed, work, and price, I sent them ten more, worried because some of the pages were very yellowed from age, but again they look great.

As if that wasn't impressive enough, caught up in a deadline the week they sent me the files for those ten books, I merely put the email in a folder and didn't get around to downloading the files until weeks later, when I found out that the Hightail download time had expired. Time to panic. I emailed that night and asked them if they'd kept the files. First thing in the morning, I received them again.

Bound Book Scanning is, in my opinion, the best in the business and I couldn't recommend them more highly. And do to other writers every chance I get.

From our Business Yelp! Page
Name: Jaylee S.
Location: Brooklyn, NY
I was referred to Bound Book Scanning by Bookbaby.com.
I called them with many questions about submitting an out-of-print book for scanning for ultimate goal being- sending it to Bookbaby for print on demand.
I spoke to a fellow named Mark who was very patient and helpful. He charged me an additional $30 to create a perfect PDF file with Bookbaby's requirements.

I placed the order, mailed off the book, and a few days later I received a clear, professional-looking document via email.
Uploading it to Bookbaby was a breeze and they approved the file with no issues.

I am extremely satisfied with my experience using their very affordable services and have already recommended them to two colleagues with similar manuscripts.

From our Business Yelp! Page
Name: David R.
Location: Brooklyn, NY
did excellnt work on preserving my late father's hand written diaries recording his experiences as a vet in the Vietnam War.
I compared several U.S. based non-destructive scanning companies (meaning they use specialized equipment that preserves the books integrity versus removing the binding) and I chose Bound Books in New York for their reputation for quality and their affordable pricing.
It was also a pleasre to have the phone answered by Mark who was friendly and very helpful with clarifying some concerns and walking me through the order process.
I give this company an A+ rating for service and qualty.

From our Business Yelp! Page
Name: Rahima S.
Location: Washington, DC
I was working on a large scale project that involved scanning a great deal of books. Bound Book Scanning is a wonderful business to work with. I can't say enough about their excellent, responsive customer service, high quality work, responsiveness and overall capability. They have the skill, care and attention to detail that can handle any size work load needed, from a single book, to hundreds.

You also don't have to be local. You can ship in your books, pamphlets and other work to be scanned. I haven't had any issue with this, and Bound Books always lets you know when they receive your shipment, so you have peace of mind. Really great people, solid work. Can't say enough great things about them!

From our Business Yelp! Page
Name: Clifton M.
Location: Woodland, CA
Although I had read consistently "high-praise" reviews for this company, I still had a little hesitation to send a foreign book to them for OCR (with Swedish language characters) and editable Word files; reason being, it was scarce, difficult to locate, and a fairly costly book. Yet when time came for me to package and send it off, I definitely did this with confidence in Mark and the team of experts. Before the expected delivery by USPS of the package to Bound Book Scanning, I received notice that the scanning work was complete and files to soon be found in my email box. This project required a special attention to photos called "segmentation" wherein, in making the PDF, the absolute highest industry quality would be applied. It nearly doubled the project cost because of labor-intensive attention that is required for each image, and mine had over 150 B&W photos and drawings. However, the expected quality that I was told about by Mark over the phone became mine as a result. My plan now is to acquire the services of a Swedish-to-English translator and produce this as an ebook for the public in both languages. Only with the scanned file could I post for bid this project as a result of the "word count" feature in Word. I shall use the file as well to obtain US Copyright by electronic submission. Based on this fine experience with Bound Book Scanning, I recommend Bound Book Scanning to all having similar duplication and digital file needs.